Type only book that describes how is life in the waterways.
Patrick and Jane's story has been recorded by the BBC while they talk about how is to live in a boat and the life in the canals. This publication is based on two grids: 
one similar to the aerial view of the canal and the other one that is
 emulating the distorted waving effect that the water reflection produces when a boat is passing by. 
The typography it is formed 
by images 
of videos I took from the water reflection.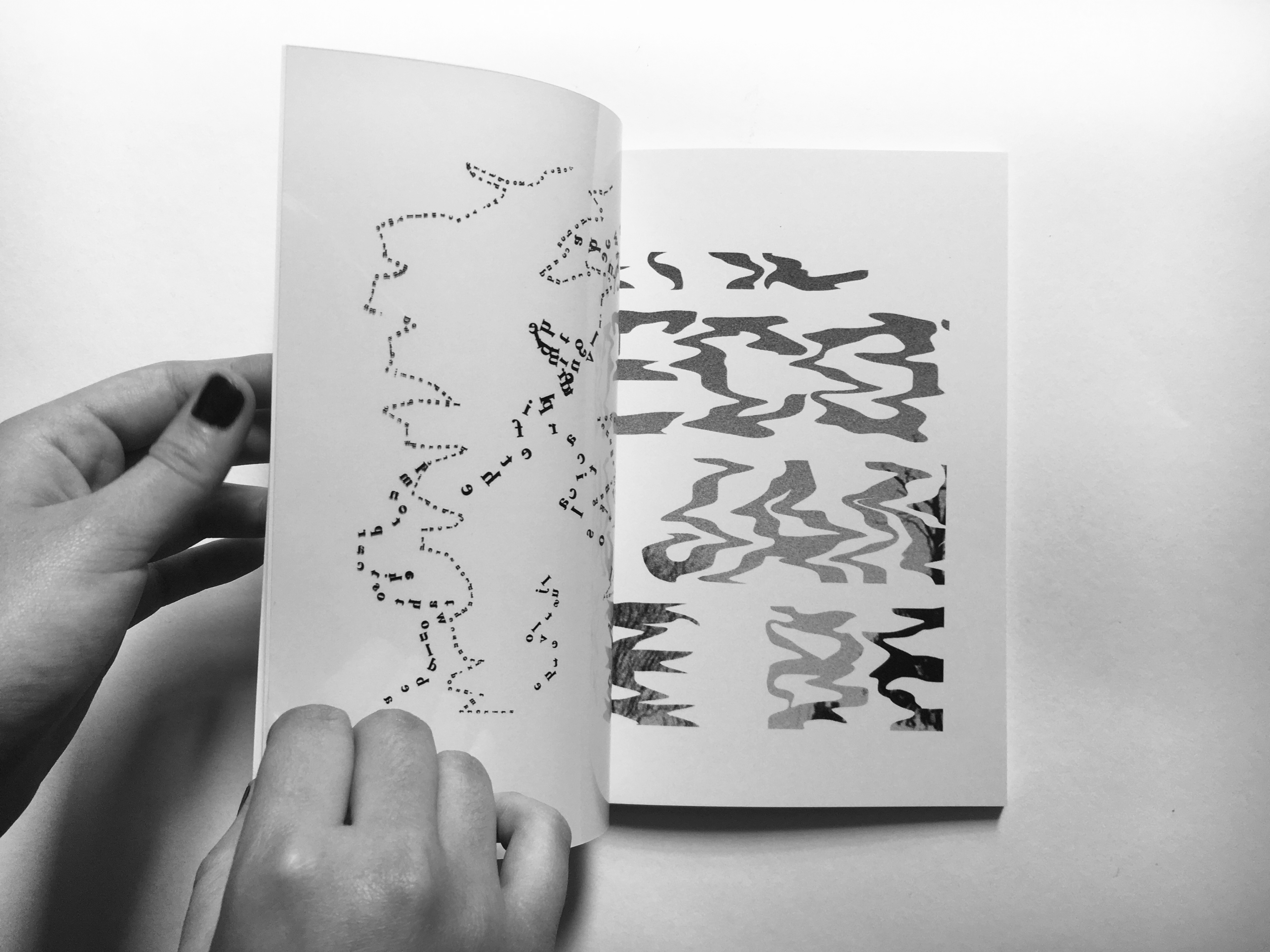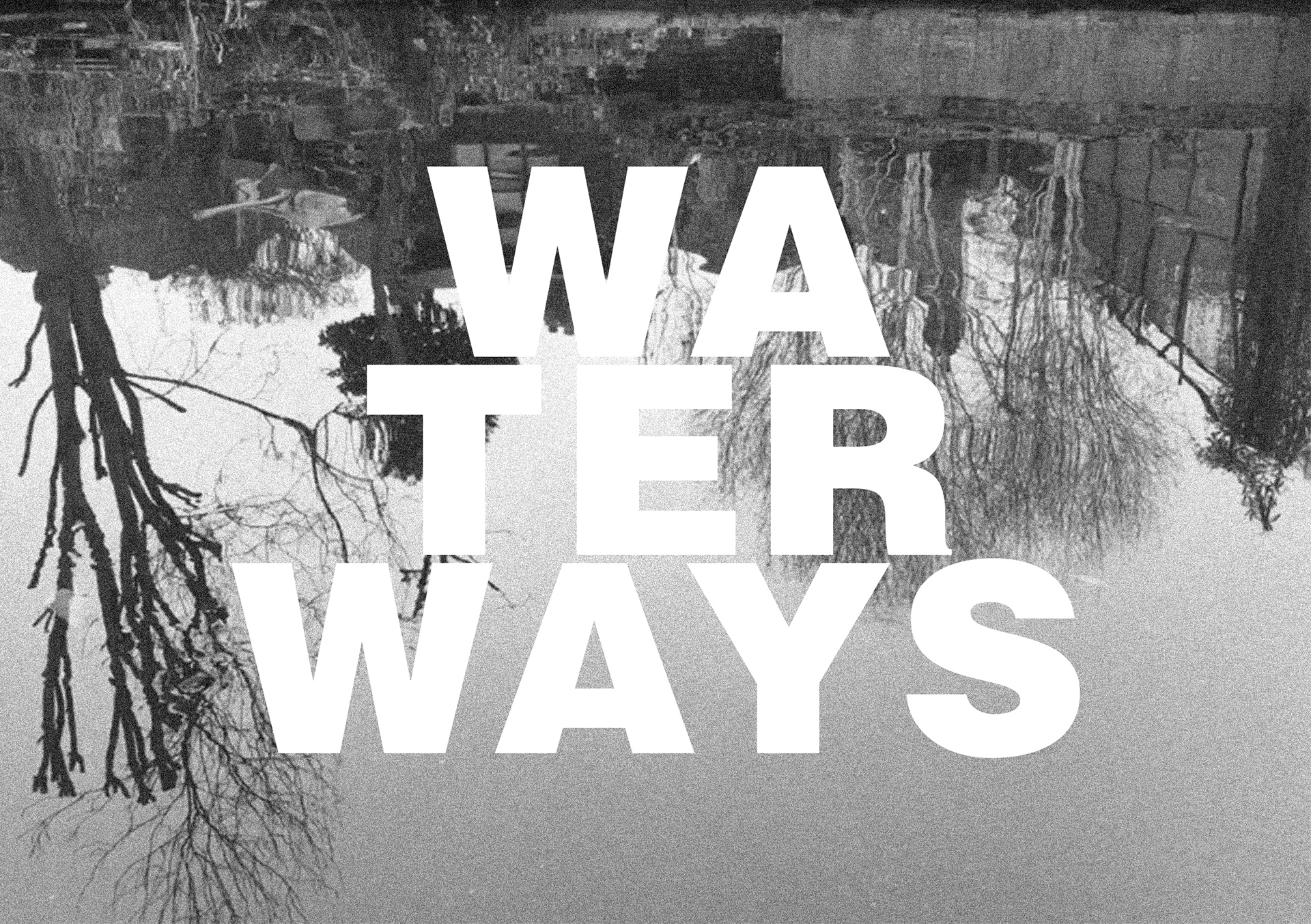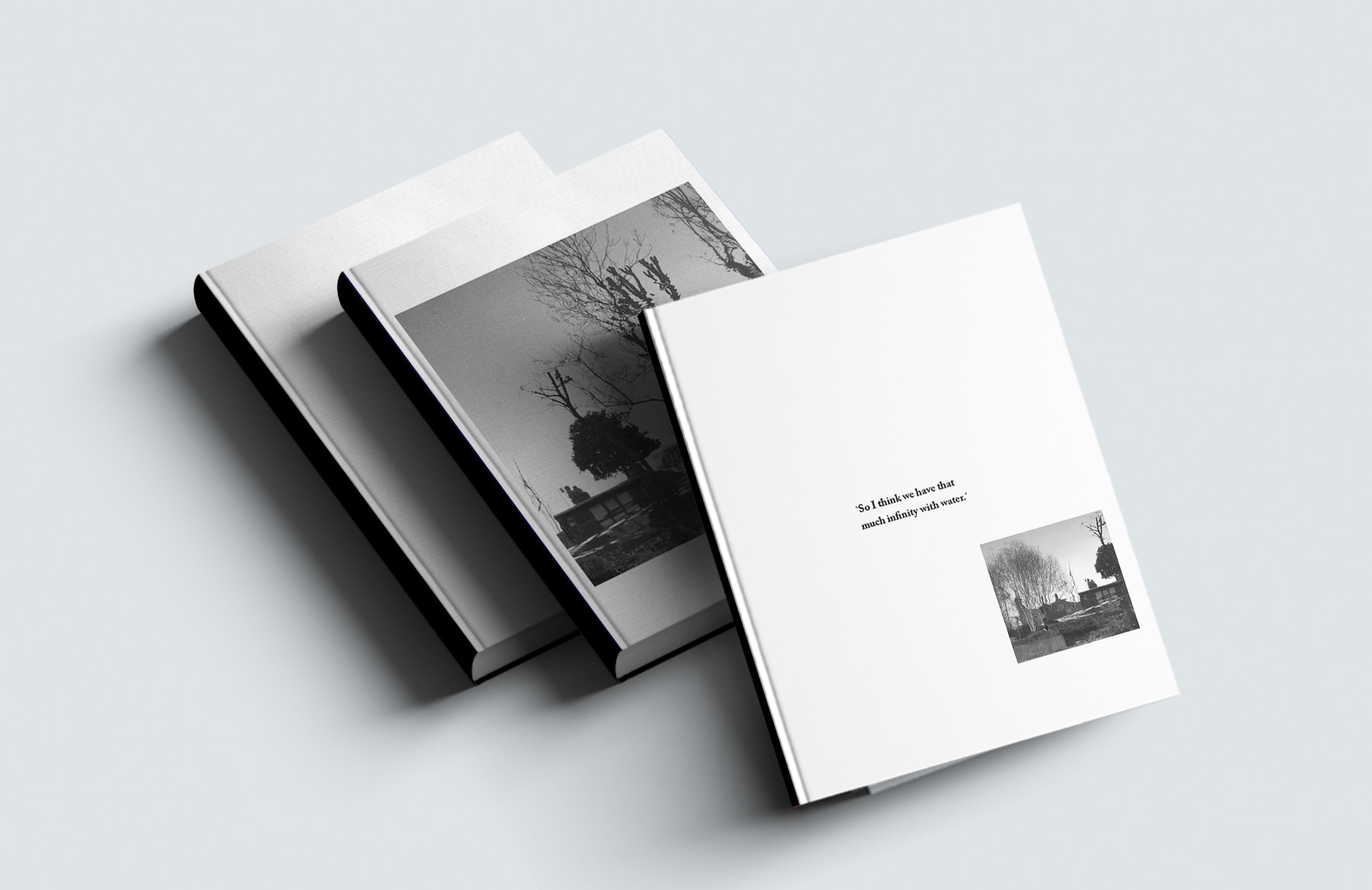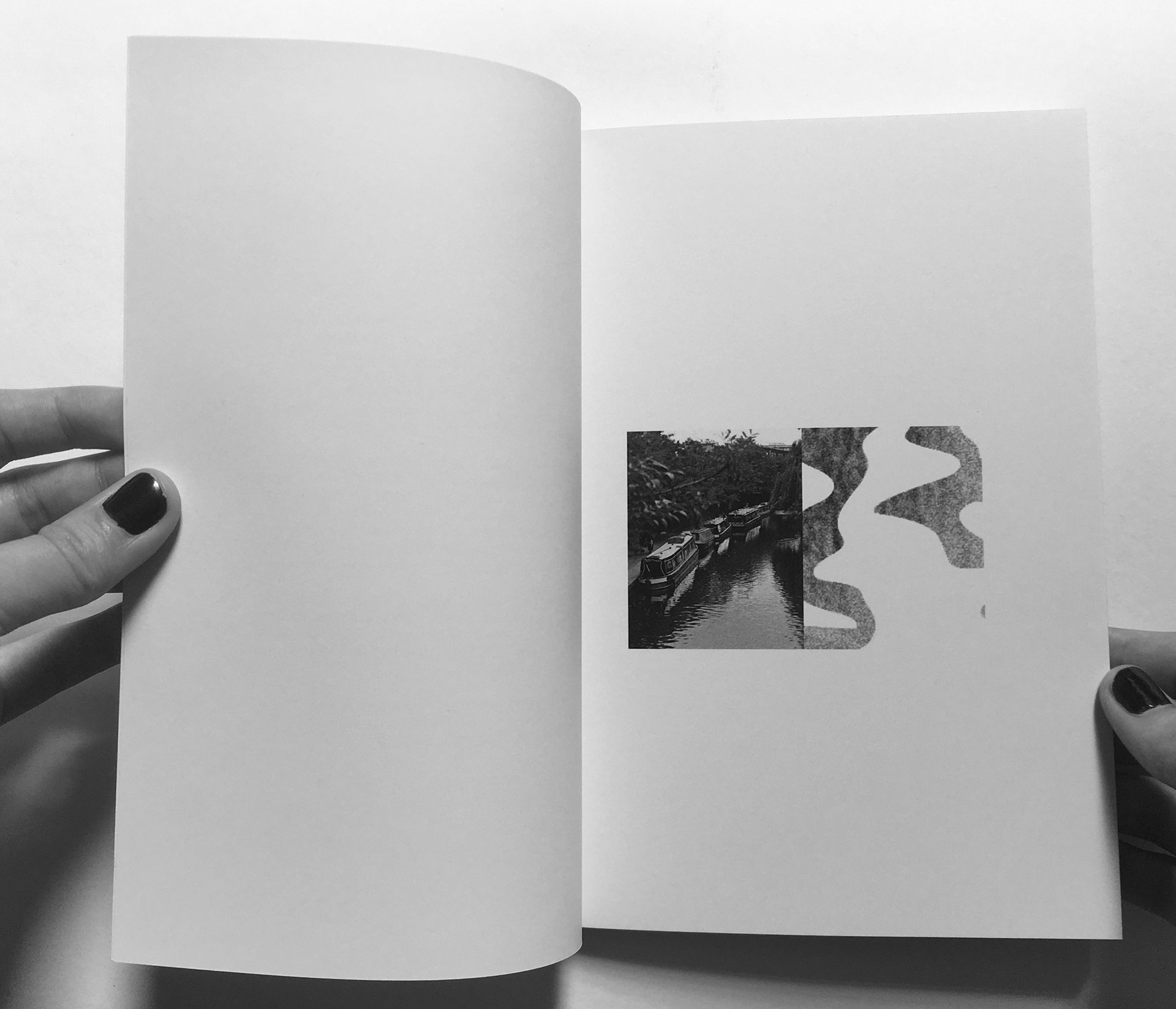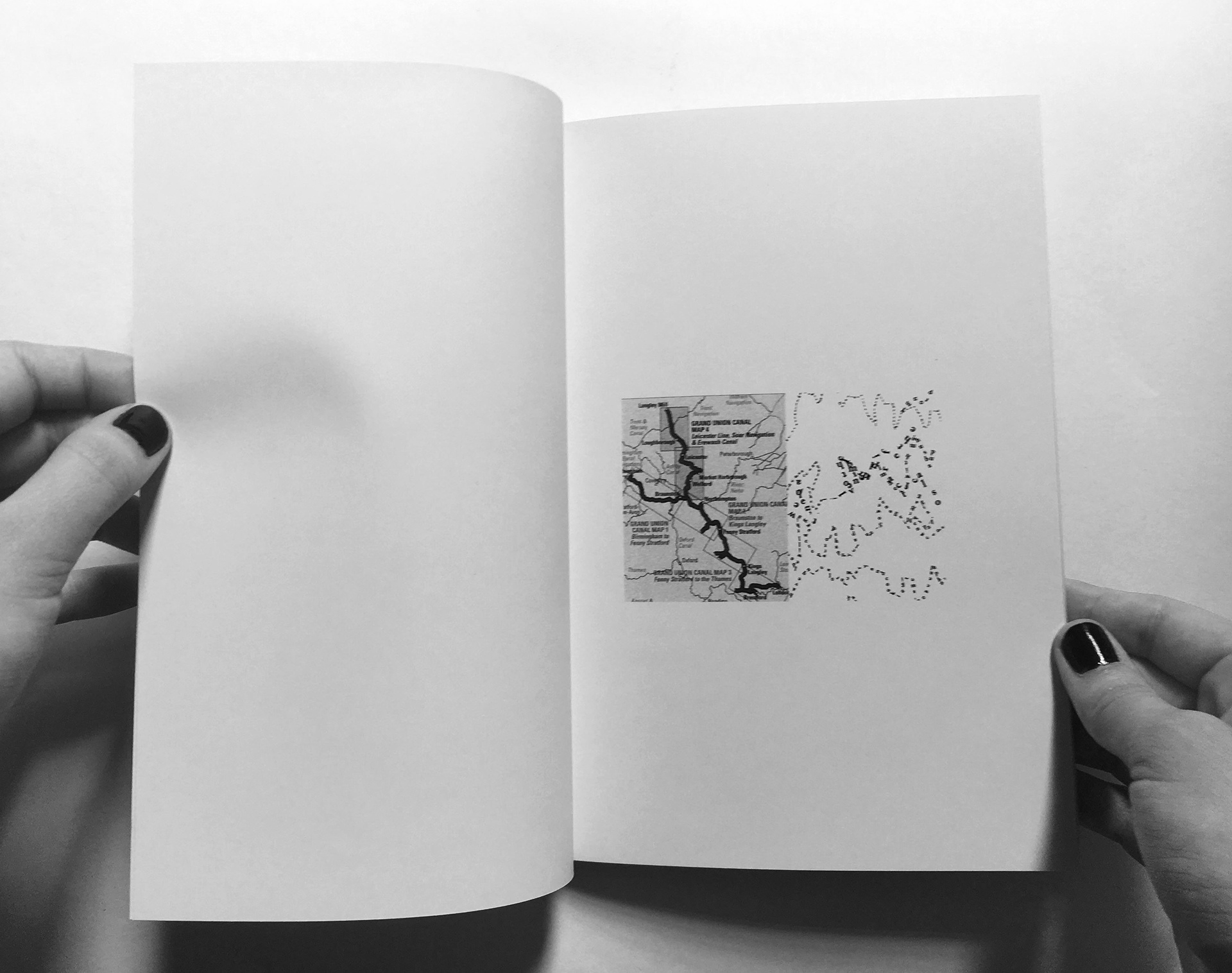 P: Well… How did I get into the waterways?
As I mentioned earlier I lost my wife back in 1997 and I have two daughters, they were nine and a half and when we took a holiday on a narrow boat with a friend down in the Gran Union, just for relaxation, to get away from everything.
One day I was seated at the back of the boat for hours, just staring at the water. I remember when I turned and looked across the very beggining of the boat there she was. Standing there. My wife Ann with long dress and hair flowing in the wind, I took a double take and it disappear, I didn't say a word to anybody.
I guess that´s how my fascination with canals, the canal life and waterways people started.